Fire Extinguisher Service in Los Angeles
You may have noticed there are tags hanging your fire extinguishers. That's the State Fire Marshall's way of making sure your extinguishers are up to code and up to date. A fire safety company must be licensed in order to do the inspection and maintenance on your fire extinguishers.
Old Extinguishers: If your extinguishers are 6 years old from the manufacturer's date, the stored pressure requires a hydrostatic test that will last the extinguisher another 6 years. That means the extinguisher's chemical contents must be emptied and proper maintenance procedures should be performed [NFPA 10(98), Sec. 4-4.3] After the hydrostatic test, a white ring as placed around the collar including the new date tested. Once the extinguisher is over 12 years old and is non-chargeable, it should be replaced.
Annual Maintenance: your extinguisher can be tagged for annual certification unless:

Extinguisher has been repaired by soldering, welding, or use of patching compounds
Extinguisher cylinder or shell threads are damaged
Corrosion has caused pitting, including corrosion under removable name plate assemblies
Extinguisher has been burned in a fire
When a calcium chloride extinguishing or incorrect agent has been used in a stainless steel shell.

Recall: some extinguisher such as the Kidde brand with plastic handle and parts is under recall program and must be replaced regardless of age.
How to Use A Fire Extinguisher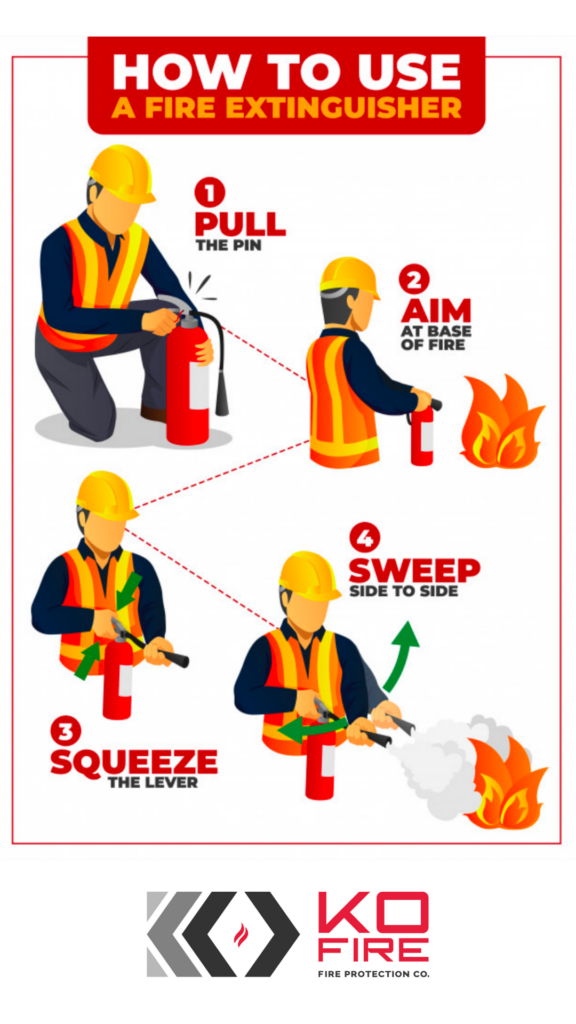 Los Angeles Extinguisher Service
We are available for extinguisher service in the City of Los Angeles and Los Angeles County. Maintenance is required by the Fire Department, the State of California, or often Insurance companies.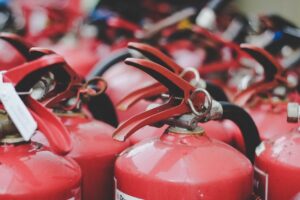 We can give you a quote on maintenance and new extinguisher pricing. Call us at 818-259-4412 we are happy to schedule an appointment on fire extinguisher maintenance and fire extinguisher service You can also e-mail us at [email protected].