Reg 4 Testing
Property owners will receive a notice if you are due for a Reg 4 Test. There are many different types of Reg 4 Tests that you may be requested to get completed within 30 days of receiving it. KO Fire is licensed to take care of all of your Reg 4 Requirements and needs.
Types of Reg 4 Tests
Reg 4 Tests include Automatic Closing Fire Assemblies Testing, Automatic Elevator (Phase I & II) Testing, Automatic Sprinkler Testing, Basic and Complex Fire Life Safety Systems Testing, Battery Systems Only Testing, Central Station Testing, Class I Standpipe Testing, Class II Standpipe Testing, Class III Standpipe Testing, Combined Standpipe Testing, Elevator Testing, Emergency Generator and Battery Systems Testing, Fire Escape Testing, Fire Pumps Testers, Gas Detection Tests, Mechanical Smoke Proof Enclosures Testing, Pressurized Stairshaft Testing, Smoke Evacuation Testing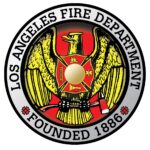 The Reg 4 Unit is also called The Compliance Unit, so don't be confused by the different names. Its the same program under the Los Angeles Fire Department Fire Prevention Bureau on Main St. in Downtown Los Angeles.